Designer Evening Formal Wear Gowns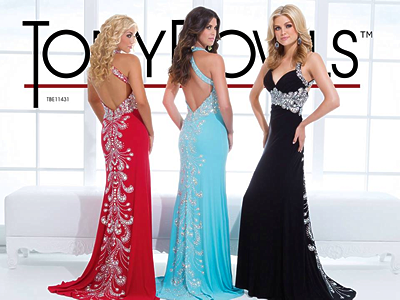 Everyone likes a bit of glamour in their life, and evening wear is really nice to wear out once in a while. Who doesn't like celebrating special occasions? Who doesn't like having a great looking dress for that occasion?
If you want to blow people away, and look amazing, then we have a dress here waiting for you that is going to do just that. The New Paris Shop has a whole host of favorite dresses for you that you just haven't met yet.
Feel fabulous in a formal dress or long formal evening gown from any of our designer collections here at The New Paris Shop. You will find formal evening gowns in a variety of styles and many colors. We have evening gowns for all ages and body types.
We're great at what we do and we know how to find that fit that flatters any figure! We know that when you leave our shop with one of these great dresses that you are going to have a great experience, and that you are going to be answering a lot of questions about where you got your great dress – we don't mind of you tell them you came to The New Paris Shop – don't worry we will always have enough great dresses for everyone.
We have high-low dresses and long elegant evening dresses with sexy asymmetrical hemlines in solid colors and gorgeous prints. For a sexy evening dress that will make you stand out from the crowd, select a sequin or beaded evening dress.
Stop by & See Our Designer Collection of Evening Gowns today!