Women Coats & Shawls by Pendleton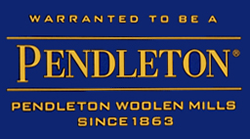 Often called the originator of classic, authentic American style, Pendleton is a company with a proud heritage and a name that still stands for quality and meticulous attention to detail. We like the fact that it's an American company that's been around for over 100 years and through 6 generations of the same family – now that's impressive!
To see the Gallery of Pendleton Coats in a larger format click on any image.