Designer Evening Formal Wear Gowns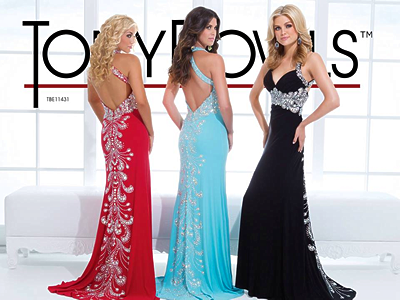 Feel fabulous in a formal dress or long formal evening gown from any of our designer collections here at The New Paris Shop. You will find formal evening gowns in a variety of styles and many colors. We have evening gowns for all ages and body types.
We're great at what we do and we know how to find that fit that flatters any figure!
We have high-low dresses and long elegant evening dresses with sexy asymmetrical hemlines in solid colors and gorgeous prints. For a sexy evening dress that will make you stand out from the crowd, select a sequin or beaded evening dress.
Stop by & See Our Designer Collection
of Evening Gowns today!
Designer Evening Gowns
To see the Gallery of Evening Gowns in a larger format click on any image.